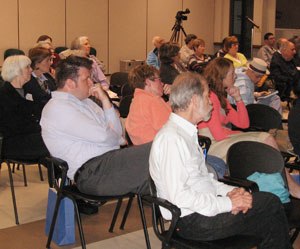 Home Repair Resource Center offers a series of events designed to help owners of existing, older homes take steps — large and small — toward household energy efficiency and sustainability. The series draws on the knowledge and experience of some of the best sustainable housing practitioners in Greater Cleveland to make the vast body of information surrounding sustainable housing manageable for homeowners – with action steps that are practical and affordable.
These free presentations are open to residents of all communities. Save your spot now for these upcoming sessions:
Practical Sustainability: Where to Start

Monday, June 17th, 7 – 8:30 p.m.
The Bottlehouse
2050 Lee Rd., Cleveland Hts.

Come and share ideas about practical ways to reduce energy usage around the home. Sustainability advocate Fred Cortright will lead an informal conversation, emphasizing changes that are realistic, affordable, and meaningful.

Area residents are invited to participate. The conversation is free, and there will be food and drink available for purchase. RSVP to Allison Urbanek at (216) 381-6100, ext. 15 or email aurbanek@hrrc-ch.org.