Home How-To for Women is a series designed to empower women homeowners to take charge of the maintenance needs of their homes. The program is open to women of all communities who want to gain confidence and experience in home repairs.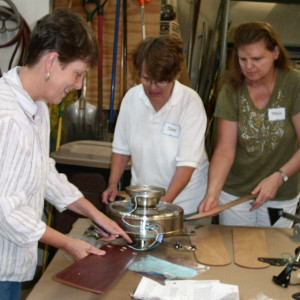 Home How-To provides ample opportunity for women to practice using the tools and techniques involved in many common home repairs. Absolutely no previous experience is required! Participants benefit from personal attention and "hands-on" experience in a supportive and nurturing atmosphere. Moreover, as class members work and learn together, a real mutual support system develops.
The curriculum has four modules, each made up of eight two-hour classes held in our Teaching Center. The modules — Home Maintenance 101, Carpentry, Electrical, and Plumbing & Heating — can be taken in sequence or individually, and will prepare each participant to do basic repairs herself and to talk knowledgeably with contractors about larger projects.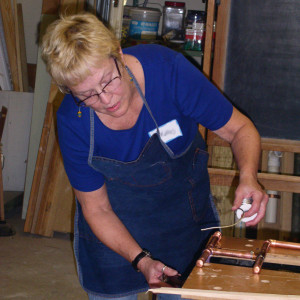 The cost of each module is $120 for Cleveland Heights residents and $150 for non-residents, with a $20 "early bird" discount generally offered for early enrollment (HRRC's weekly email messages announce enrollment dates for each module.) Reduced tuition rates are available to low-income women (call for details). Because the course emphasizes small-group instruction, each module is limited to 18 participants.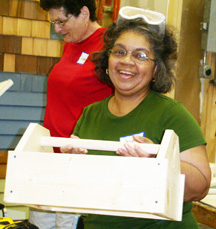 Please let us know about repairs completed through Home How-To by completing a reporting form.