Reducing the number of vacant, uninhabitable homes in Cleveland Heights is an important part of Home Repair Resource Center's mission. In response to the current foreclosure crisis, HRRC has created a subsidiary, Home in the Heights, which has allowed HRRC to expand our rehab efforts and continue to play an important role in keeping our community healthy and in good repair. Renovating vacant homes and selling them to responsible owner/occupants protects neighborhoods and improves property values for residents throughout Cleveland Heights.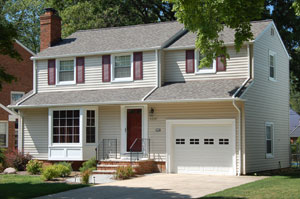 The objective of Home in the Heights is to renovate vacant homes that can then be sold to owners who will occupy them and be responsible neighbors. All the houses targeted for renovation are ones that have been vacant for some time and need a lot of work. When completed, each home will feature higher energy efficiency and lower maintenance costs, with new kitchen, bathrooms, and numerous other improvements. Construction by Home in the Heights utilizes green technology, high quality materials, and superb finish detail to match neighborhood and community standards.
Home Repair Resource Center has developed a new Home Buyer Education Program to prepare home buyers for successful home ownership. The City of Cleveland Heights offers a Down Payment Assistance Program for low- and moderate-income (LMI) buyers, offering up to $15,000 to qualified applicants.
Check back for information on future projects.